Somehow, beard oil has entered the scene.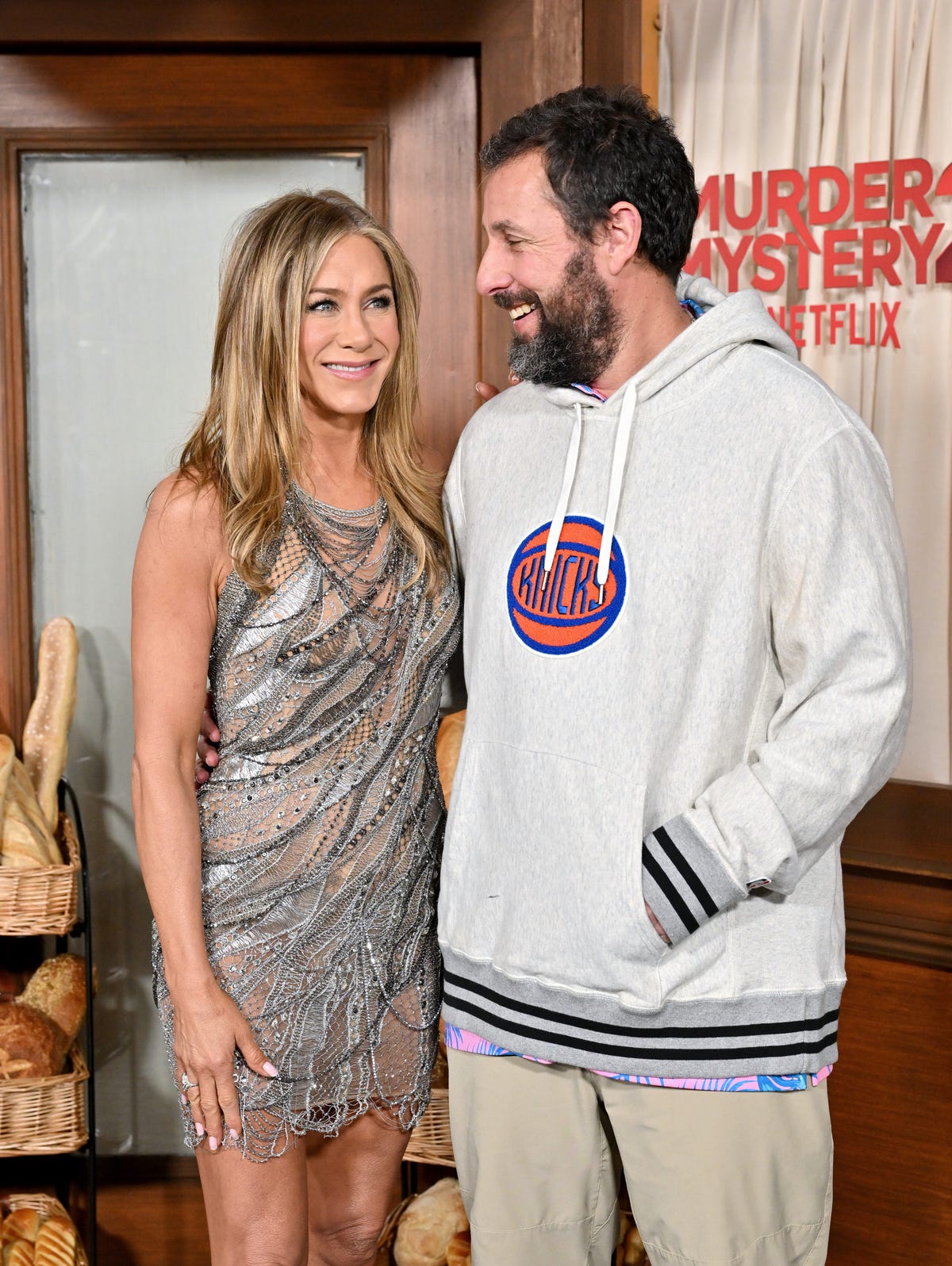 In a recent interview with USA Today, Adam Sandler joked about the challenges of filming romantic scenes with his long-time friend and co-star Jennifer Aniston. Specifically, he mentioned the difficulty of kissing her repeatedly with her wide-open mouth, jokingly telling her to "keep your mouth closed." Aniston also shared that she had asked Sandler to apply beard oil to prepare for their kissing scenes in the first Murder Mystery film. Despite having kissed in all three of their romantic comedies together, Sandler admitted that the awkwardness has not diminished over time. Murder Mystery 2 is now available on Netflix.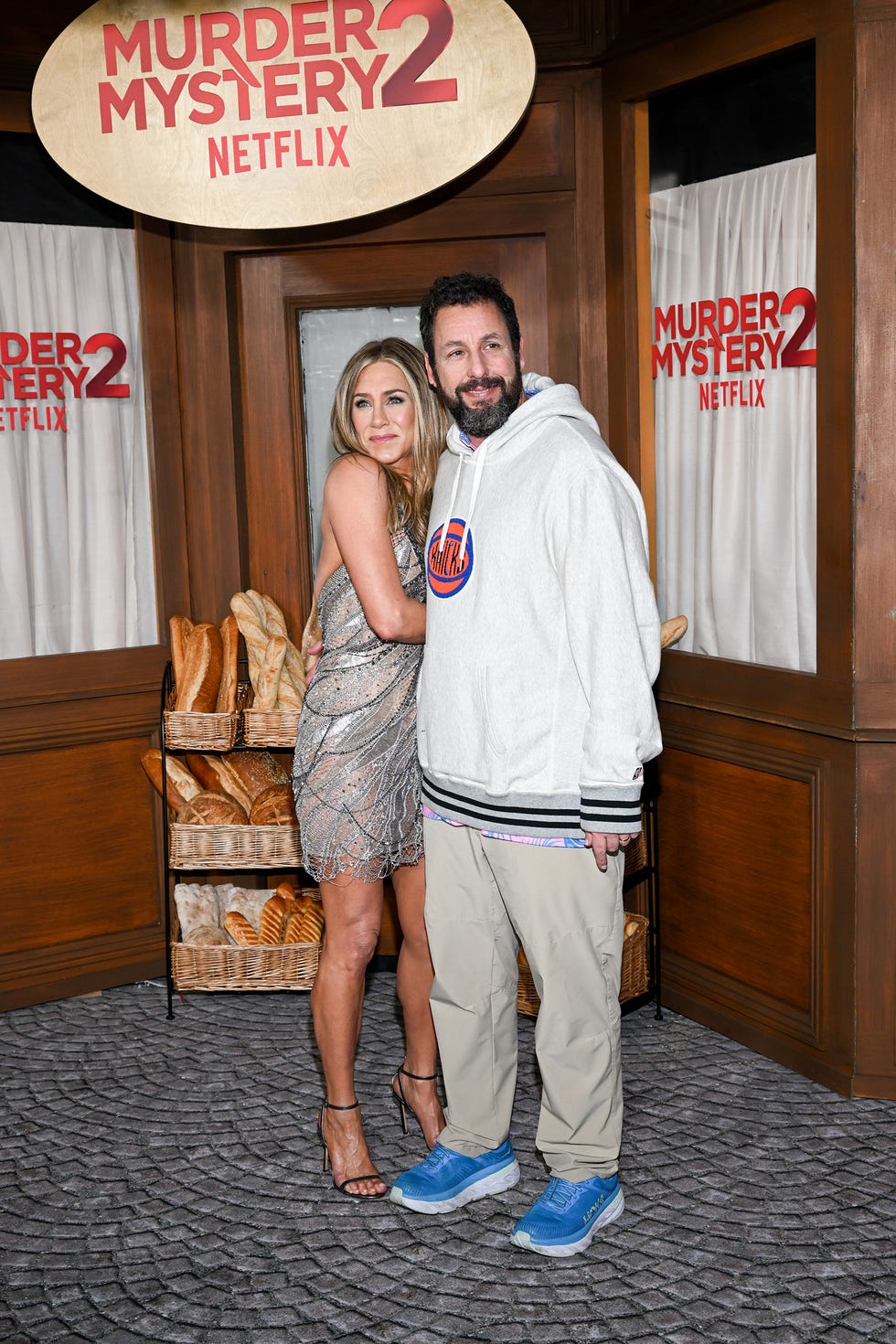 Aniston and Sandler's friendship has remained strong over the years, with Aniston expressing her appreciation for Sandler's caring nature. She stated that when Sandler loves someone, he does so deeply and takes good care of them. Aniston also joked about Sandler's protective nature, claiming that he disapproves of her love interests and questions her choices in partners. The two recently attended the premiere of Murder Mystery 2 in Los Angeles, where they were seen laughing and posing together.